The Best Care Requires a Relationship
As large integrated hospital systems are becoming more and more prevalent, patient care has become more clinical.  Physicians are salaried hospital employees that are incentivized to curb costs and increase profits.  In a clinical setting patients are followed by a staff of specialized health care workers and decisions are made in committee.
The Surgical Group of South Laguna is an independent private practice. Dr. Coccia or Dr. Chang will personally follow you through your entire course of treatment.  We understand that this is a difficult time in your life.  We want to walk with you and your family as we manage your care. 
We've built many relationships over the last 25 years with our patients and their families.  Our only incentive is your healing.  We believe the relationships nurtured between our patients, their families and our staff are an important part of the path to healing.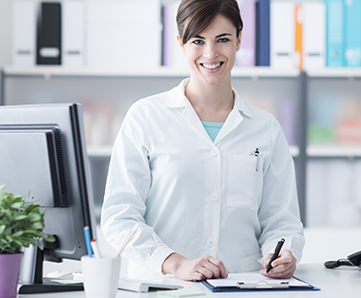 Testimonials
He made me feel so safe, informed, my every need was met. I can't say enough about him!!!
I've experienced many surgeons during my 36 years as a surgical technologist.   Dr. Coccia and Dr. Chang are two of the most talented, competent and compassionate surgeons I've ever worked with.  There is a "gifting"' that some surgeons possess that sets them apart.  Both Dr. Coccia and Dr. Chang possess such a gifting.   When my wife needed surgery, I didn't hesitate to bring her here.  I knew she'd be in the best hands.
We could not have been happier with the care we received from Dr. Coccia. He is extremely knowledgeable, compassionate and thorough in his approach. He took his time with us and answered the numerous amounts of questions and concerns we had. We cannot say enough about how professional and reliable Dr. Coccia and his staff are. They are truly above the mark when it comes to the way they deliver healthcare and their complete focus on their patient's. I would also like to add that Dr. Coccia and his staff have an excellent bedside manner and never seem hurried or bothered by the questions they are asked to answer. We truly appreciate Dr. Coccia and his staff for their professionalism and compassionate care.
Over the past year, we have had the privilege of being cared for by Dr. Steven Chang. He performed a complicated surgery on my wife of 55 years.

We were very concerned when she was diagnosed with breast cancer. Meeting with Dr. Chang before and after this surgery has been an incredibly comforting experience. He is able to explain surgical procedures in a way that is both  thorough and easy to understand. We are so grateful for Dr. Chang. He has cared for my dear wife as if she were his own mother, the highest compliment one could ever pay a physician. We would wholeheartedly recommend Dr. Chang and his staff to anyone in need of surgical care.
Dr. Coccia is by far the best doctor (surgeon) I have ever had.  Compassionate, caring, highly professional, he actually saved my life during this operation (perforated colon).  I am giving him the highest possible recommendations – on a scale of 1-10 i'm giving him a 20!!!
Dr. Chang and staff:

Thank You so much for all you've done for me and my family—getting me in quickly, scheduling everything, and mostly being so kind.
Awesome Doctors!

Thank you so much for saving my life! You both are my treasure and will stay in my heart forever.

Hugs from here to the moon and back.
Dr. Chang  & Dr. Coccia,

I am so grateful for your expert "work" in putting me back together!  Your post-op care and concern was genuine and sincere.
Hello Dr. Chang,

I am really pleased and happy the way pre-surgery and surgery went. I had all the faith and trust in you, your pre-surgery and surgery team.

Everyone was so compassionate. There were many people that put us in the Almighty's Hands. Thank You for being my surgeon.
Dr. Chang has explained concisely in understandable language what the findings are and the suggested treatment for my breast cancer.

He answers my questions completely, being sure I'm getting the feedback I want. Dr. Chang shows compassion when I need it.

He did an excellent job on my first surgery and I have confidence this will occur  again.

I appreciate him.